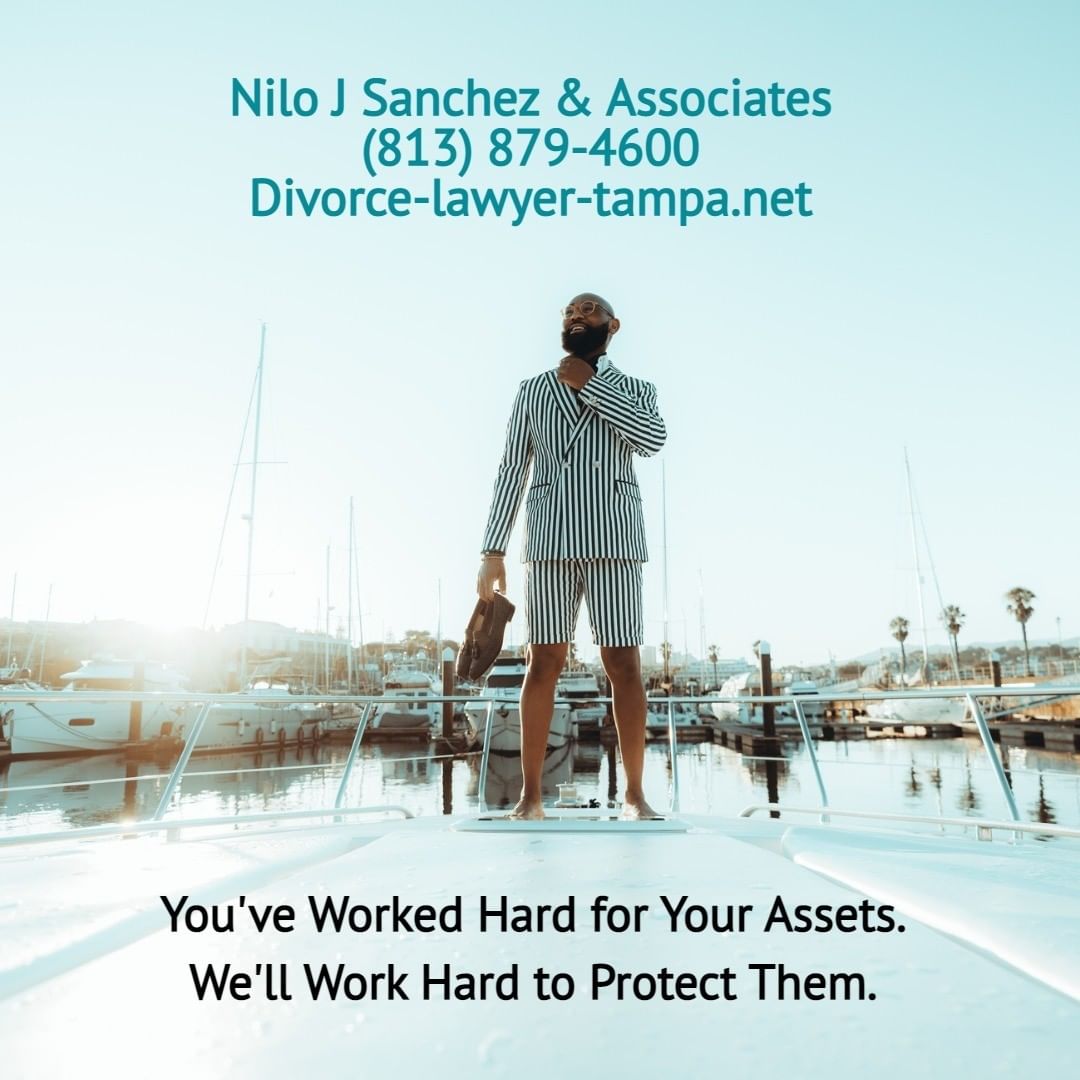 Tampa Divorce Attorney High Net Worth Divorces
Divorce & Family Law Lawyer Tampa

Call Our Office To Discuss your High Asset Divorce with Attorney Sanchez, Contact our Tampa Divorce and Family Law Firm
Telephone: 813-879-4600.

Nilo J. Sanchez & Associates is a top-rated high asset divorce and family law litigation attorney. Although most contested divorces settle out of court, rest assured, if your case goes to trial in full or in part, we have the litigation experience you'll want. Hiring experienced Tampa divorce attorneys who understand that even the most amicable of divorces can quickly become complicated. You have worked hard to build your business and to build your portfolio and it is our job to ensure it is well protected during your divorce. Financial experts, when necessary can be utilized to make sure your interests are protected. The attorneys at Nilo J Sanchez & Associates will fight aggressively to ensure the best results in your high net worth divorce case.
Division of Assets

In general, all assets acquired and liabilities incurred by either spouse after the date of marriage and that are not otherwise classified as non-marital, are presumed to be marital assets and liabilities and are subject to distribution between both parties by the Court. If your divorce is considered a high asset divorce, you will need a Tampa divorce attorney who can aggressively handle your case. Characterization of assets can have a dramatic effect on the way it will be divided. We help clients who may have divorces involving intellectual property, business interests, reimbursements, inheritances and other assets. Additionally, complicated tax issues can permeate a high asset divorce. Nilo J. Sanchez & Associates has the legal and financial experience to minimize your tax consequences.
Attorney Nilo J Sanchez & Associates represents clients who need a high net worth divorce attorney in: Brandon, Lutz, Carrollwood and Surrounding Tampa Bay Area Localities
Consult with Tampa High Net Worth Divorce Attorney Nilo J Sanchez & Associates -
Telephone: 813-879-4600
Nilo Sanchez

Find us on Google
Read More About:
High Asset Divorce Lawyer, Tampa, Florida Serving Hillsborough, Pasco & Pinellas County