HOME | TAMPA DIVORCE LAWYER BLOG | SCHEDULE AN APPOINTMENT


Child Support Attorney Tampa, Florida
Child Support Lawyer,Tampa Bay; Tampa, South Tampa, Brandon, Valricao, Carrollwood, Lutz, West Chase, Oldsmar, Land O' Lakes, Florida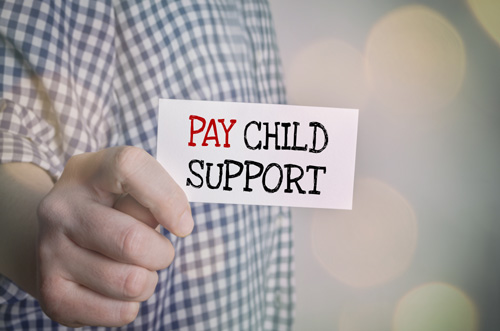 Failure to Pay Child Support in Florida
In Florida, the law mandates that both parents have a financial obligation to support their children. If you have been served with a lawsuit or a motion for enforcement and contempt of past due child support, please contact Tampa Family Law and Child Support Attorney Nilo J. Sanchez & Associates. NOTE: If you do not respond to the lawsuit or if you fail to attend a hearing in a contempt or child support enforcement case, the judge can issue a warrant for your arrest. Time is of the essence in any lawsuit. Please contact our office as quickly as possible to schedule a consultation with Tampa Florida child support attorney Nilo J. Sanchez : 813-879-4600.
A Motion for Contempt and Enforcement of Non Payment of Child Support Can Be Filed When:
The "obligor" (person who has been ordered by the courts to pay child support) fails to do so and is at least 30 days in arrears (past due)
What Type of Florida Child Support Case Do You Have?
The following are the types of child support cases in Florida:
Non-Title IV-D - A non-title IV-D is when a custodial parent or "obligee" is to receive child support payments directly from the obligor or non-custodial parent. The Florida Department of Revenue is not involved in these types of cases. If the obligee or their attorney has filed a motion to enforce child support or a motion of contempt against you, you take the matter very seriously and respond in the appropriate matter.
Penalties If Found In Civil Contempt for Non Payment of Child Support in Florida
If the obligee (parent who is owed child support) files a motion against you for enforcement and contempt for non- payment of child support in Tampa Bay, Florida, there are a variety of penalties and sanctions the courts can impose upon you.
The attorney or person filing this lawsuit against you must provide evidence that you have been non-compliant with your child support order. If there is evidence against you that supports the motion, the penalties can be as follows:
Wage Garnishment

Driver's License Suspension

Modification of Timesharing

Incarceration Until Purge Amount is Paid
Tampa Family Law Attorney - Hillsborough, Pasco, Pinellas County Jurisdictions

Have You Been Served With a Child Support Enforcement Order in Tampa, Sourth Tampa, New Tampa, Brandon, Land O' Lakes or Lutz?
If you have been served with a child support enforcement order for failure to pay child support, it is in your best interest to contact a Tampa Family Law Attorney. Scheduling a conultation with a child support attorney in Tampa as soon s possible is in your best interest. Ignoring a Florida child support enforcement order could have serious legal ramifications.
More About: Florida Child Support