When You Need an Experienced Tampa Bay Family Law Attorney
Nilo J Sanchez & Associates, PA handles a variety of family law matters and services in multiple jurisdictions in Tampa Bay. We have been providing sound legal counsel and representation to divorcing couples and those in need of family law related services here in the Tampa Bay area for over 25 years.
Having both the skills of a litigator and negotiator, Attorney Sanchez and Associates is dedicated to assisting our clients and their families during what is usually a highly emotional time in their lives. Below, you will find a brief explanation of the various services our Tampa family law firm offers. Attorney Sanchez represents clients in Hillsborough County, Pasco County and Pinellas County, Florida.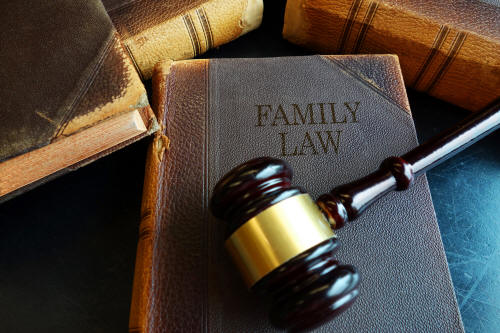 Tampa Family Law Attorneys Nilo J. Sanchez & Associates Represents Clients in the Following Practice Areas in Tampa Bay
Divorce - From simple or complex contested divorces to high net worth divorces, Tampa Family Law Attorney Nilo J. Sanchez will represent you, focusing on the best interest of you and your loved ones. When you're divorcing in Tampa Bay, providing you with the legal representation you deserve is my goal. Matters that must be settled in most divorces such as, equitable distribution, timesharing and child custody, as well as the sensitive financial matters of alimony and child support are made easier when you have an experienced divorce attorney to protect your rights. Nilo J Sanchez & Associates is highly skilled in areas of high asset or high net worth divorces as well as military divorces in the Tampa Bay area.
Temporary Relief - Often times, it is necessary to seek temporary relief to ensure that you and your children are protected while awaiting a final judgment in your divorce case. Temporary relief can apply to financial matters as well as timeshare matters.
Post Judgement Family Law Modifications - Modifications are often necessary after your final judgment for dissolution of marriage is entered. Upward or downward modifications for support, timeshare, alimony or spousal support and parental relocation can all be subject to modification.
Child Custody - Attorney Sanchez is a seasoned Tampa Child custody attorney who offers focused solutions in matters of timesharing and custody for divorcing couples. As well, if you're an unmarried parent wishing to consult a child custody lawyer near Tampa to represent you in establishing legal paternity in Hillsborough County, let us help you. Matters of child support and timesharing for unmarried parents can become highly contentious. Our family law attorneys will aggressively protect your parental rights according to Florida Family Law. If you 're in need of an aggressive Tampa Bay child custody attorney to represent you in a child custody enforcement matter or if you need a child custody modification attorney in Tampa or surrounding Hillsborough County, FL, reach out to us to schedule a consultation.
Custody of Minor Children by Extended Family Members - The purpose of Chapter 751 is to provide for the welfare of a minor child who is living with extended family members. If awarded temporary child custody, these family members are unable to give complete care to the child in their custody because they lack a legal document that explains and defines their relationship to the child, and they are unable to effectively consent to the care of the child by third parties.
Family Law & Divorce Mediation Tampa - Nilo J Sanchez & Associates are experienced Divorce Mediation Attorneys in Tampa, Brandon, Lutz, Land O Lakes as well as in Pasco and Pinellas County, FL. Resolving certain family law cases through mediation without litigating is generally the goal for most divorcing couples or unmarried parents. Should your case be subjected to a contested hearing, or go to trial in full or in part, you'll be in good hands. Attorney Nilo J Sanchez has earned the praise of clients and peers alike, resolving even the most difficult, high conflict divorce and child custody cases by entering into binding settlement agreements.

Read: Required Mediation Hillsborough County, FL