with Attorney Nilo J. Sanchez
Family Law Attorney Practice Areas
Family law encompasses a variety of areas focused on legal matters that impact the relationships of families. Tampa Family Law Attorney Nilo J Sanchez has extensive knowledge of Florida Family Law but moreover, has the compassion for the families he represents.
Florida laws dealing with divorce, child custody, financial matters including alimony, child support and high asset divorces where assets and businesses are concerned fall under family law. It's not mandatory, but certainly beneficial to seek out a Tampa family law attorney who has significant experience and knowledge of Florida Family Law and Florida Statutes.
Particularly in high conflict family law cases, the best Tampa Family Law Attorney will have significant experience representing clients in multiple jurisdiction in Tampa Bay. It is beneficial to you when your family law lawyer understands the landscape of each jurisdiction, because although Florida Family Law is dictated by the Florida Statutes, each family law court jurisdiction in Tampa Bay can be significantly different. This includes how cases are handled as well as the Judges who will determine the outcome of a family law case should it go to trial.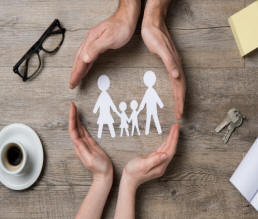 Family law is truly ever-changing. From parental rights to alimony reform, Family Law Attorney Nilo J. Sanchez stays abreast of the changing landscape of Florida Family Law. Attorney Sanchez believes in the importance of keeping the "family" at the forefront when representing and advising his clients. As a skilled Tampa, Florida family law mediator and negotiator, Attorney Sanchez is respected by both his peers and the clients he represents. When cases do go to trial, Nilo J. Sanchez is a Tampa family law litigator who does not disappoint. Obtaining the very best outcome possible in his clients' family law cases is always the goal. Whether it is through negotiation or litigation, Attorney Sanchez is the Tampa Family Law Attorney who is well suited to handle any family law matter, whether it's considered a high conflict family law case or an uncontested divorce.
Tampa Family Law Lawyer - Practice Areas
Nilo J Sanchez handles a variety of divorce matters such as:
Attorney Sanchez is a Trusted Tampa, Florida Family Law Attorney - Representing Clients in Child Custody & Child Support Cases in Tampa, Brandon, Wesley Chapel and Surrounding Locales
Modifications and Enforcement orders in family law cases in Tampa, Florida
It's crucial that your Tampa family law attorney help you to obtain the very best results in your family law case. Doing so, can help clients to avoid the likelihood of having to go back to court for enforcement orders or modifications of post divorce or child custody and support orders.
When modifications or enforcement becomes necessary, Attorney Sanchez is the Tampa Family Law Attorney to turn to for help. If you need to modify or enforce alimony, child support or other family or financial obligations, Attorney Sanchez can advise you and represent you to get the relief you deserve. For modifications that are not monetary in nature, such as enforcing your parental rights to share time or custody with your child or children, seek a Family Law Attorney in Tampa who puts "family" first.
Contact the Tampa, Florida Family Law Firm of Nilo J Sanchez & Associates today. A consultation with Attorney Sanchez can help you to determine what steps you can begin to take to obtain the resolution and relief you deserve in your family law matter.
Learn more about: